Oatmeal Raisin Cookie Smoothie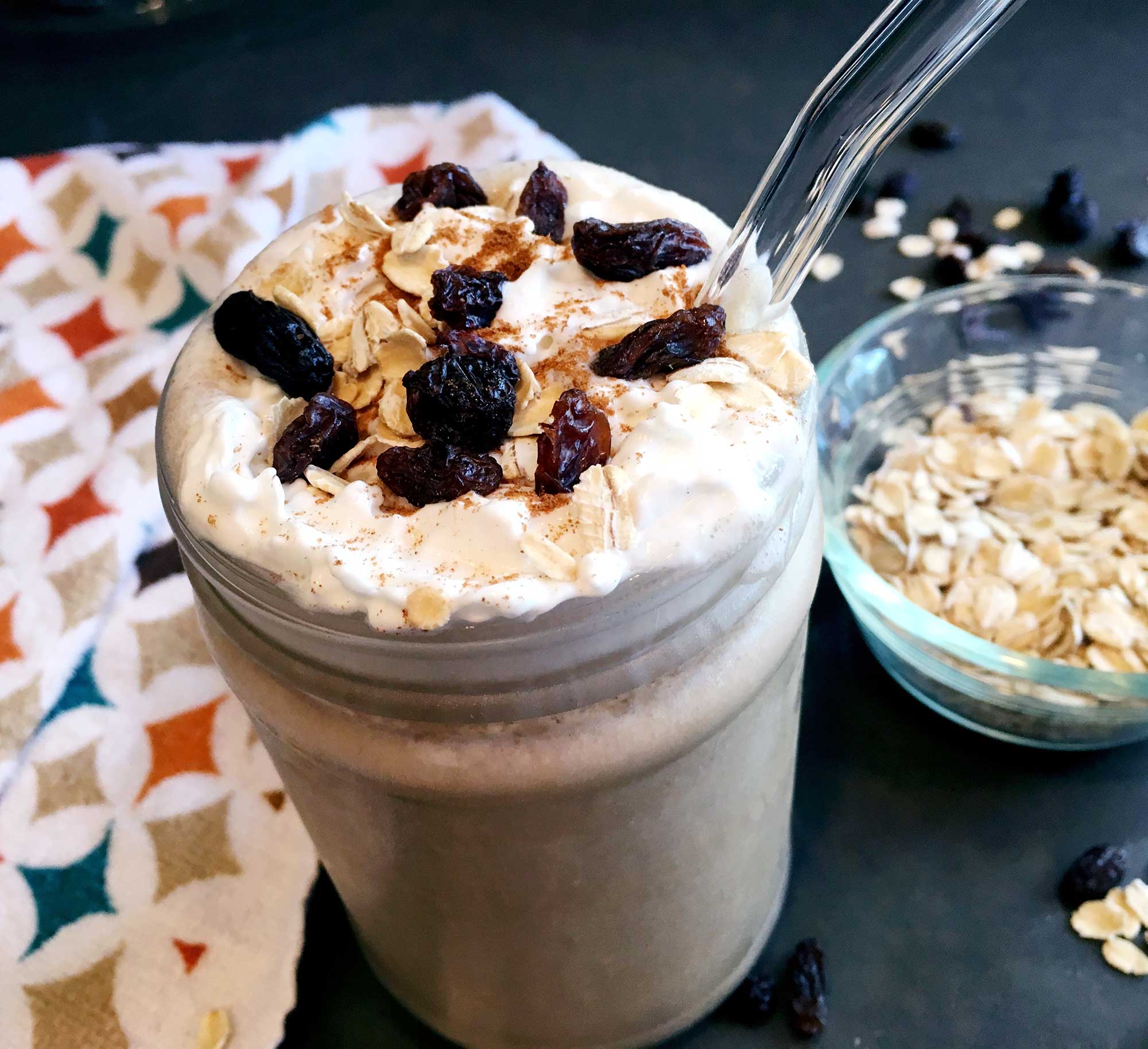 I just love oatmeal raisin cookies, all soft and chewy.  However, I'm not a fan of the sugar and empty calories that come along with them, at least the traditional kind of oatmeal cookies.  Many people think, oh they have whole grain oats and fruit in them, so they must be healthy.  But, sadly they are often not.  So, per usual I came up with my healthy version of a yummy oatmeal raisin cookie and made it into a super healthy smoothie.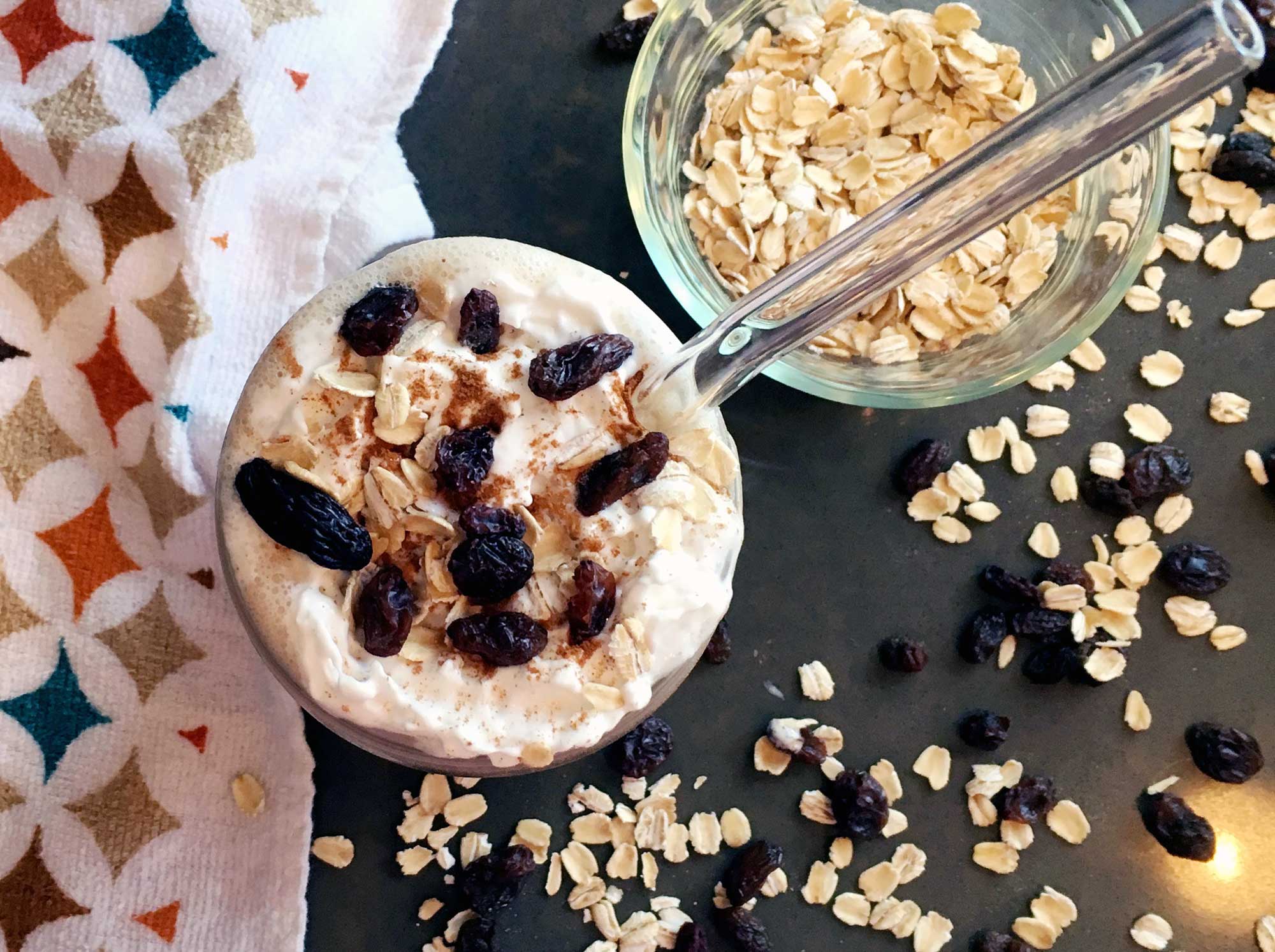 Just so you know I do have a fantastic Quick Spicy Oatmeal Cookie recipe that is super healthy.  If you are ever in the mood for a truly healthy oatmeal cookie.  The recipe actually makes 3 cookies, score!  Back to my Oatmeal Raisin Cookie Smoothie.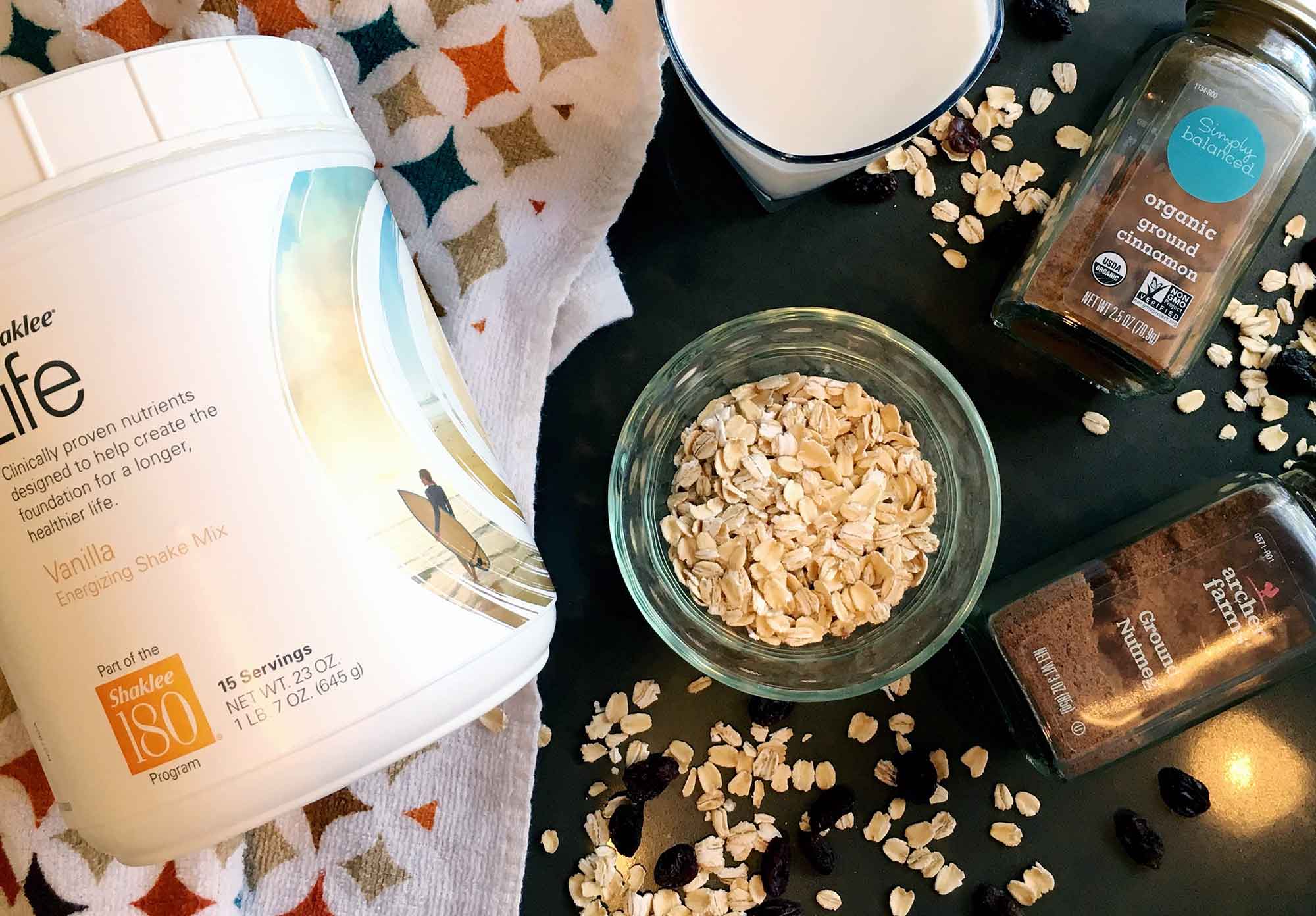 My Oatmeal Raisin Cookie Smoothie has lots of protein, 19 grams of protein that is, plus 9 grams of fiber.  It fills you up and provides a bunch of energy.  Plus, it's super quick to whip up, in less than 5 minutes you can be enjoying a super delicious Oatmeal Raisin Cookie Smoothie.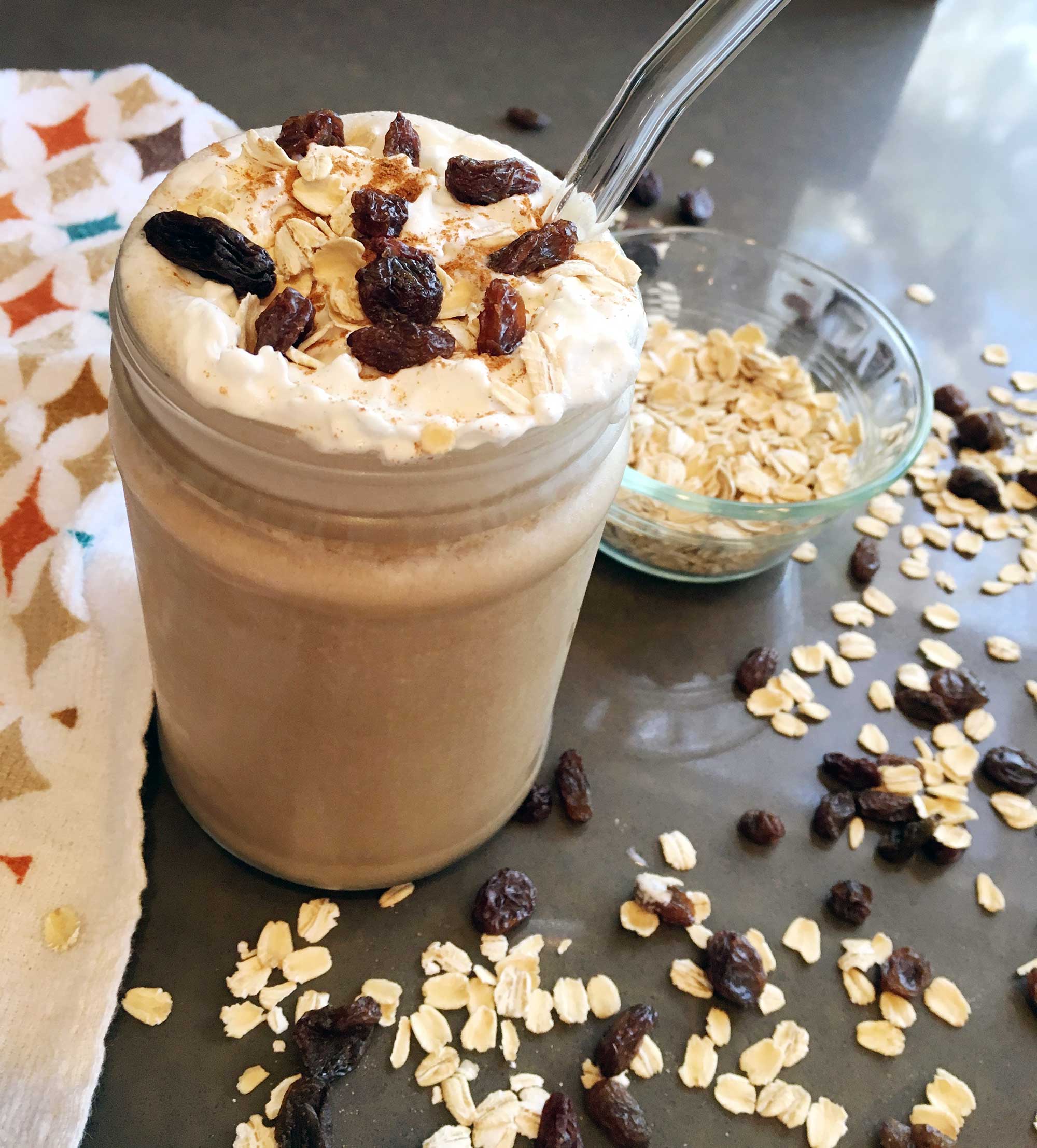 Oatmeal Raisin Cookie Smoothie
Prep Time

4 mins

Cook Time

0 mins

Total Time

4 mins
Ingredients
Directions
Combine all ingredients in a blender and blend until smooth.  Makes one serving.  Enjoy!
Amount Per Serving
Calories 289
Total Fat 7.25g
 
Trans Fat 0g
Total Carbohydrate 37g
 
Dietary Fiber 9g
Protein 19g
Gluten and Dairy Free! (If you use truly gluten free oats)  Vegan, if you use Energizing Soy Protein!
*Nutrition facts will vary if you use different milk or protein mix.
**I always suggest using organic ingredients whenever possible.